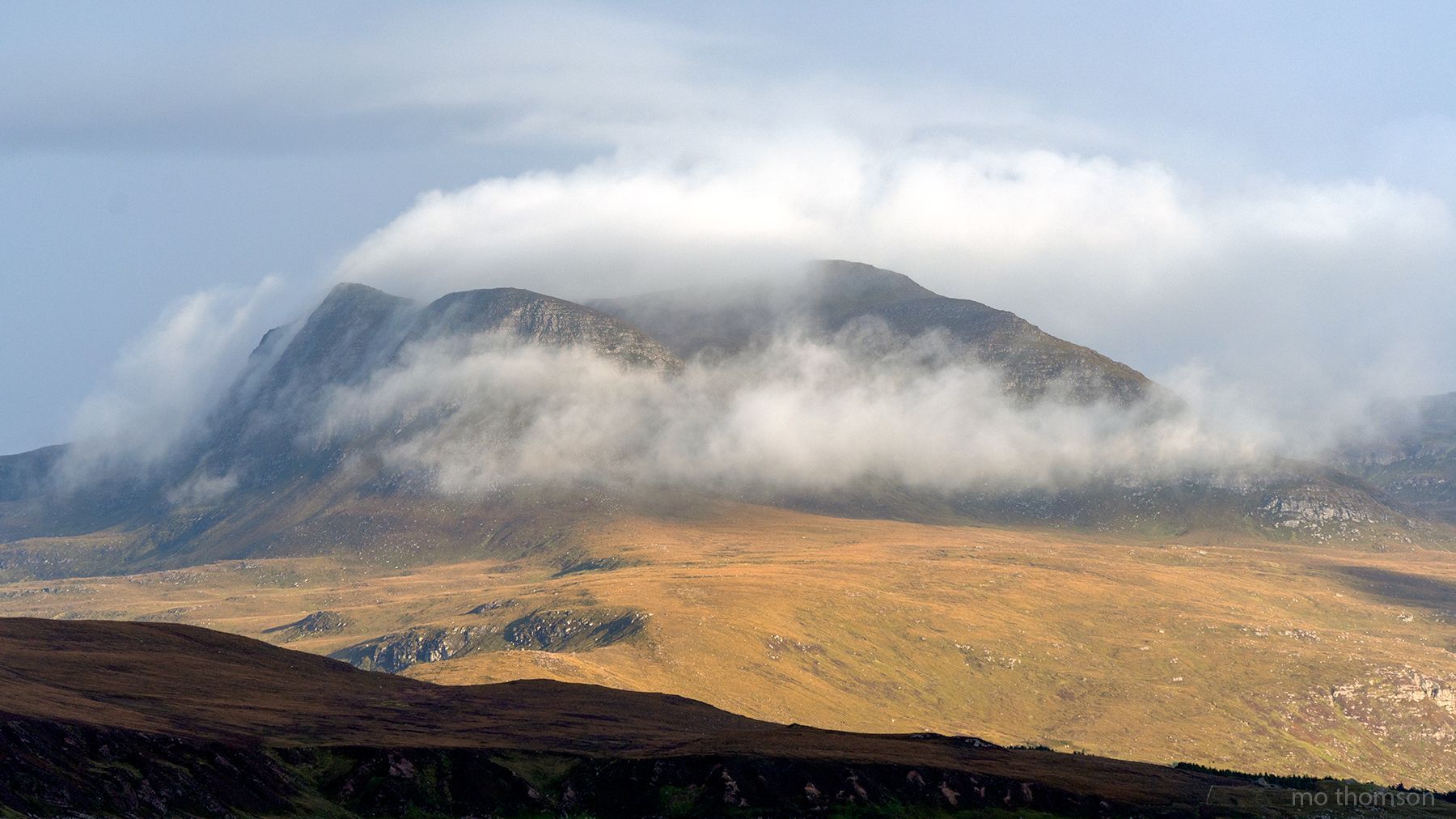 I get the ferry from Ullapool to Stornoway a lot so I get to see the mainland scenery in all sorts of weather and different light conditions.
If it's not raining, I often sit out on the deck at the stern looking back South as the ferry makes it's way out of the sheltered waters.
There were some lovely clingy clouds hugging on of the mountains to the West of Ullapool. This one was a hand held shot with the 100-400mm long lens.