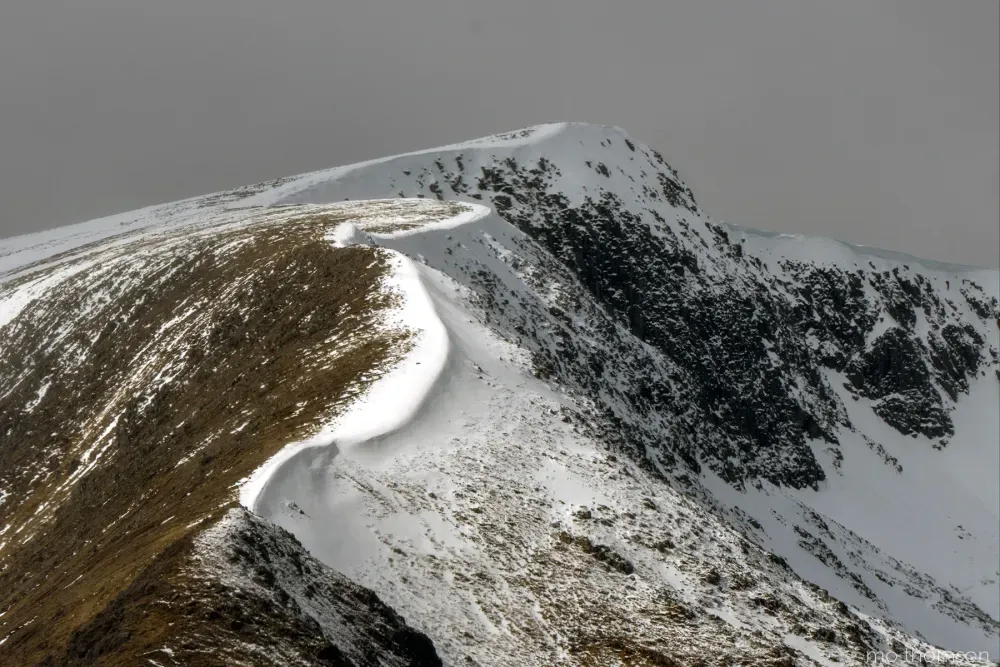 I spend a lot of time driving through the Rannoch Moor and Glencoe areas on my many trips to the West Coast of Scotland. Rannoch Moor is always busy with photographers and tourists, but for a reason, it is very photogenic.

I stopped at the main car park near the top of the road next to Rannoch Moor for a cuppa and took the camera and 100-400 mm lens out to take this shot whilst the kettle did its thing.
This was the view looking West towards Stob Ghabhar mountain, with some wind-blown snow hanging onto one of the ridges.