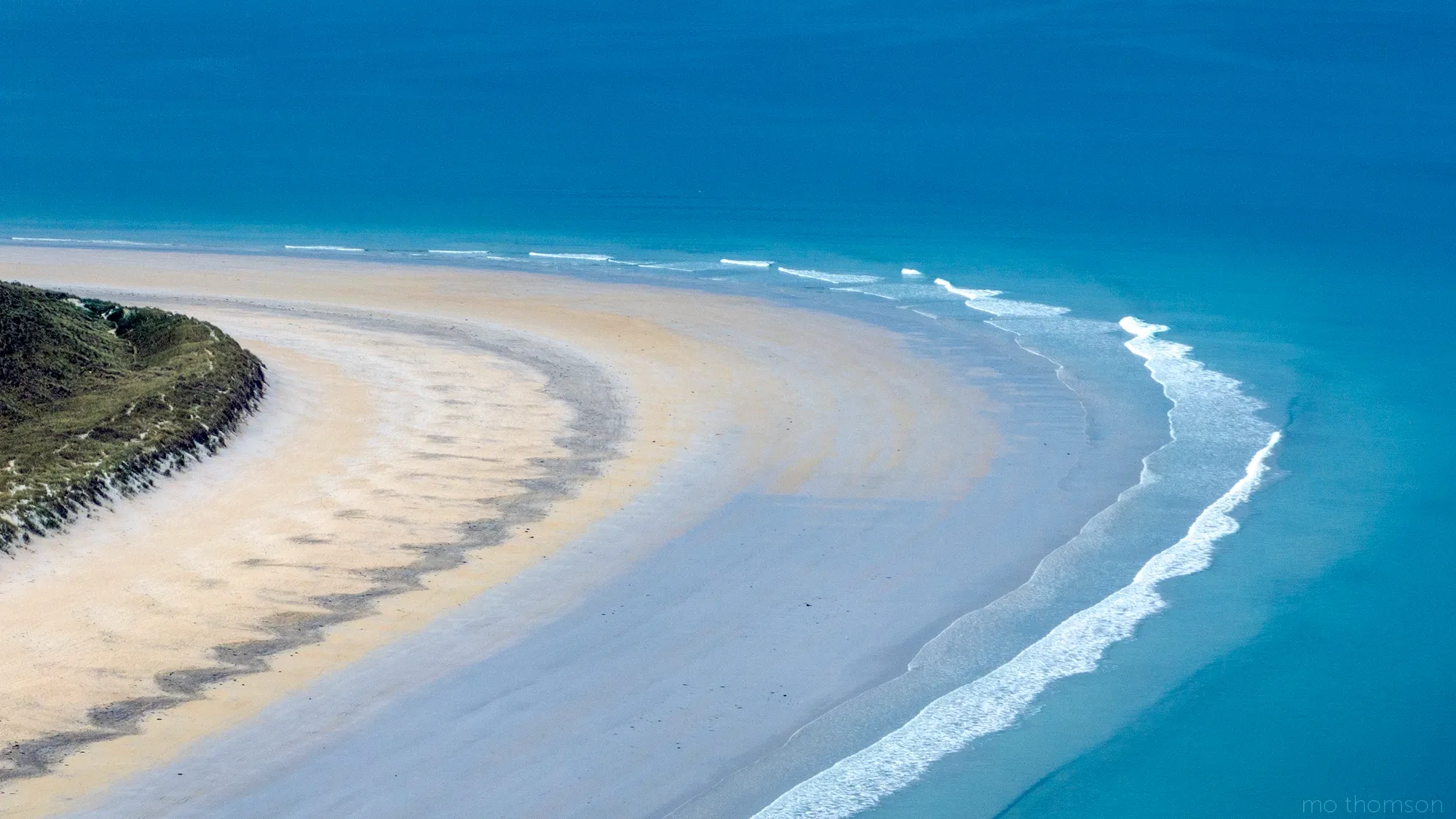 I often call it "the beach that goes around the corner", as that's exactly what it does.
This is a drone shot that was taken whilst I was up in Harris in the hot spell of weather at the end of May / Start of June.
There were some lovely natural patterns on the beach that morning on the high tide line, as the thin cloud burned off in the strong warm sunshine.