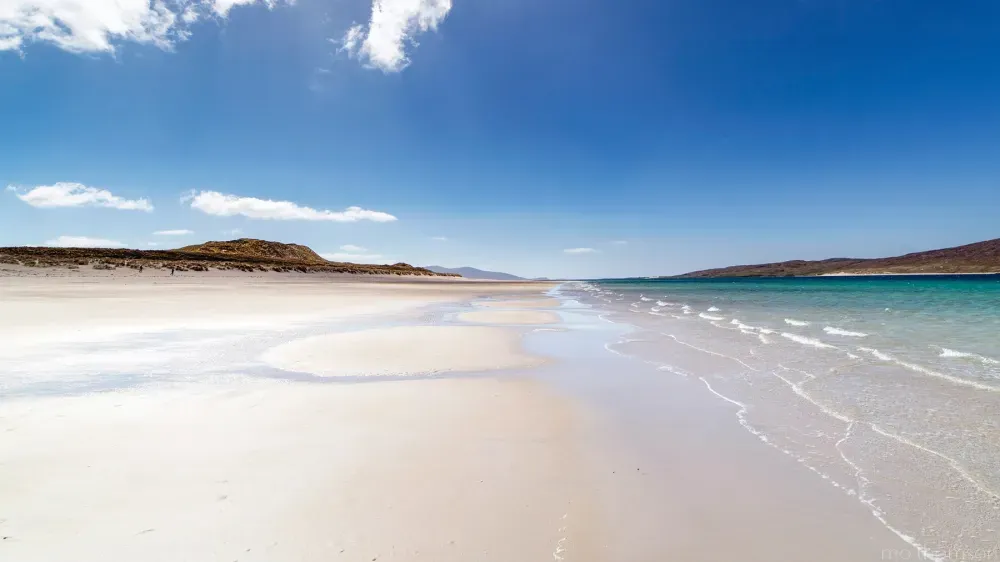 When the sun lights up the beach here, the turquoise colours are incredible in conjunction with the sheer expanse of white sand.
This stunning beach is located on the ever so pretty West Harris coastline.
The beach is called Traigh Rosamol, but most folk just know it as Luskentyre Beach. Luskentyre is the area to the West of this beach, which starts a few miles away at the turn off from the A859 road.